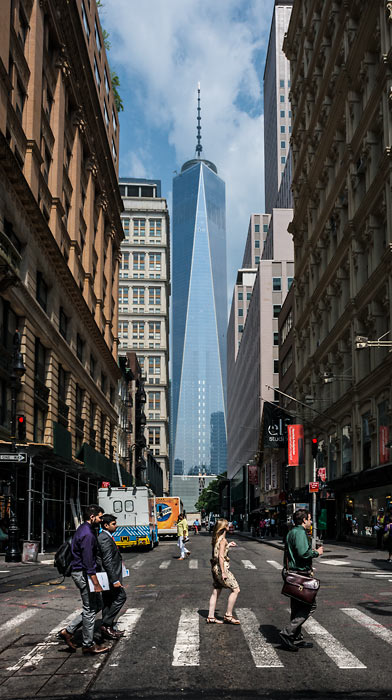 What a delight to be
out on foot, camera in hand,
here in the financial district.
Yes, this is where the enemy attacked,
where the ugly twin towers fell
and thousands of people —
they were beautiful —
died.
But right now the sun is shining,
the unending war is
away in other countries,
and the terror alert level
is a comfortable orange.
Am I a fool to feel
unfettered and alive?
Photo looking west on Fulton Street from Nassau Street at the new One World Trade Center, New York City, New York.
Photo and prayer 2014 by Danny N. Schweers
You can subscribe to these as they are created, and comment.