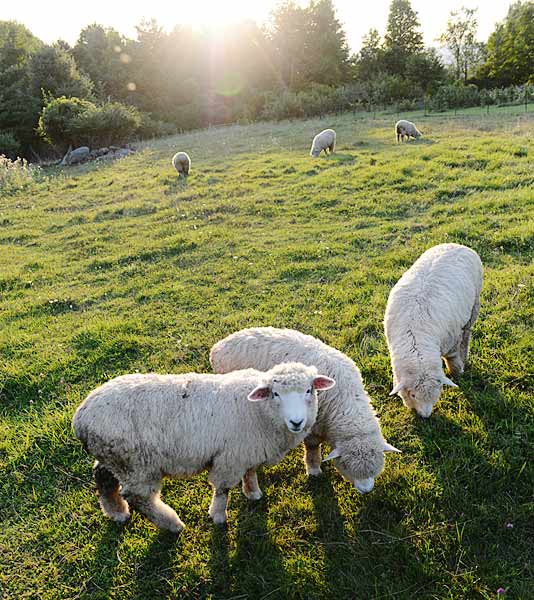 Farm yard truths
are seldom pleasant.
These young sheep,
born in the spring,
will be slaughtered
in November.
Their meat will help
keep the farm going
for another year.
Next spring,
like last spring,
new lambs will be born.
They, like these,
will never know winter.
Shall we count them blessed,
they who only know
green fields and plenty?
Photo of young sheep in western Massachusetts in summer.
Photo and prayer 2014 by Danny N. Schweers
You can subscribe to these as they are created, and comment.