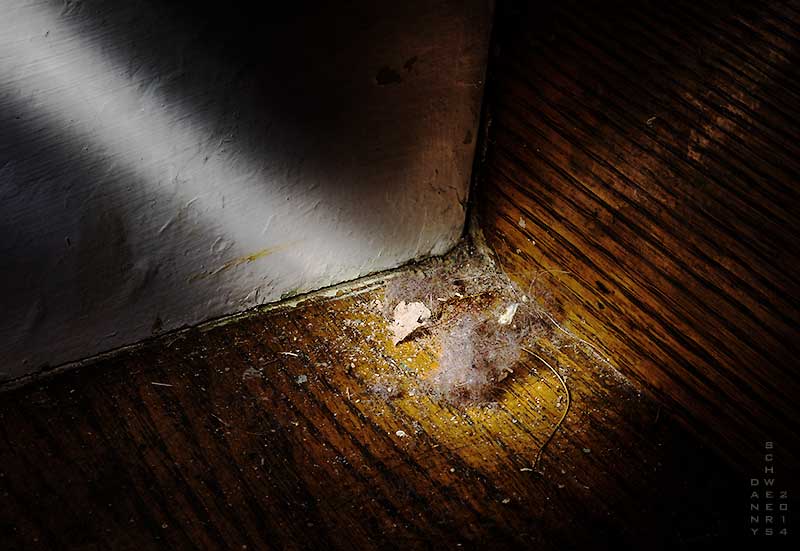 Thousands, millions, and billions
of governments, corporations, businesses, and individuals exist
and not one of them has swept my stairs in weeks!
How long, Lord, will this go on?
Where are your angels
ascending and descending,
brooms ablaze?
Photo of a dust bunny, hair, and leaves on the author's stairs.

Photo and prayer 2014 by Danny N. Schweers
You can subscribe to these as they are created, and comment.