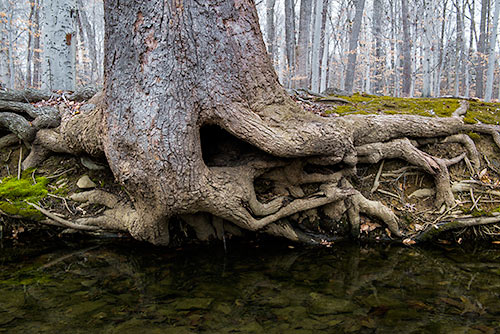 They see my roots undercut,
the alarming way I lean.
Soon, they say, I will fall.
They fear for me
and see in me themselves.
Yet we all hold fast
to the rock of our foundations
till our raptured souls shall find
rest beyond the river.
Photo: Roots of leaning tree in Sherwood Forest, Arden, Delaware.
Photo and prayer copyright © 2013 by Danny N. Schweers.