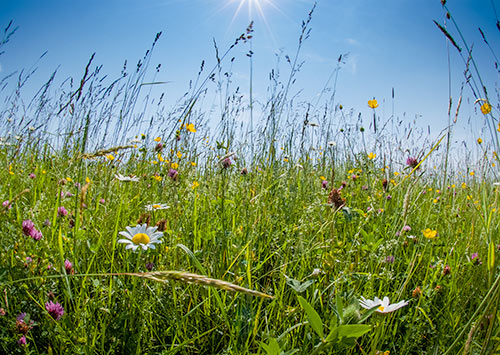 Wary of enthusiasm,
our imaginations wither;
suspicious of inspiration,
our narrow lives constrict.
Blessed are those who dream,
who see the bright possibility
and walk toward the light,
who hear the far-off shouts
that hail the new creation
and turn up their hearing aids.
Photo: Spring flowers in a Massachusetts field.
Photo copyright © 2012; prayer, 2013 by Danny N. Schweers.