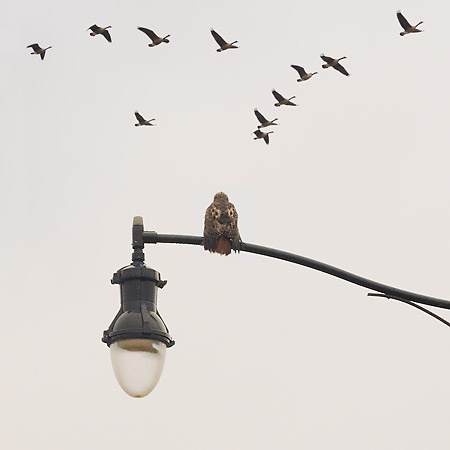 How shall we find you, dear Lord?
In the company of fellow seekers
or on our own, unencumbered?
We know what it is to pray alone.
Teach us, dear Lord,
to pray well with others.
Photo: Canadian geese take flight while a red-tailed hawk waits alone.
Photo and prayer copyright © 2013 by Danny N. Schweers.