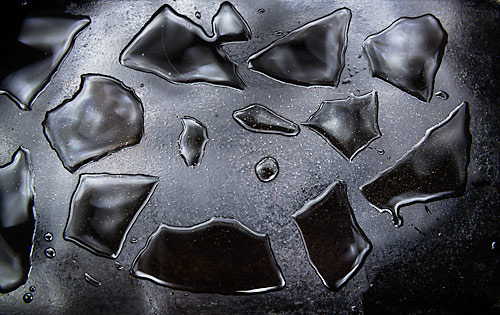 Iron and water,
usually a recipe for rust,
come alive in the light.
So let us, so often inert,
be revived and eager this day,
alert to the joy to be found
in your inspiration,
our daily bread.
Broken ice melted on cast iron.
Photo and prayer copyright © 2013 by Danny N. Schweers.