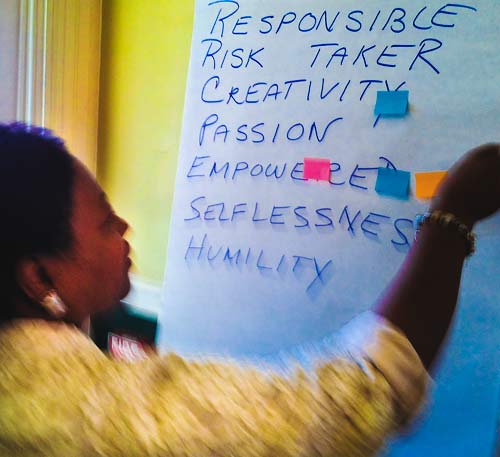 The teachers, the first killed,
threw themselves between
the gunman and their kids.
We, still living, are the only
ones left to continue what
those teachers no longer can,
to show students
the bright possibilities,
all that is delightful,
honest and true,
on earth as it is
in heaven.
Voting on values to be emphasized at Reach Academy for Girls in Claymont, Delaware.
Photo and prayer copyright © 2012 by Danny N. Schweers.