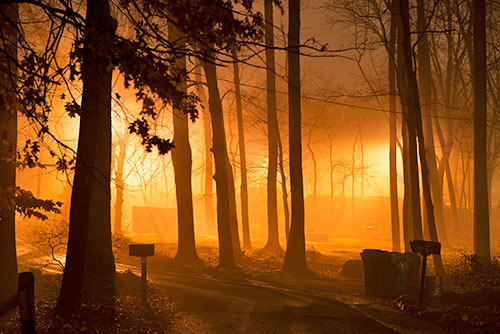 The things themselves are simple
and familiar — street lamps, fog,
and trees — yet the combination
brings me back with tripod and camera.
Yearning and impatience will soon
catch me up again. I'll have no time.
But right now I am given this moment,
an occasion for poetry and thanksgiving.
Pond Lane and the Arden Club's Shady Grove, Arden, Delaware.
Photo and prayer copyright © 2012 by Danny N. Schweers.