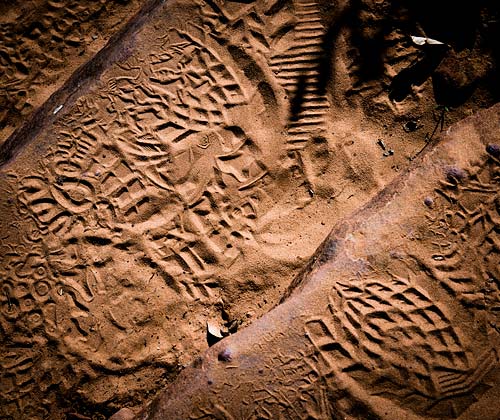 Our footprints, fresh
in the powdered sandstone,
stand out clearly now
but soon they will join
the cacophony of crisses,
crosses, and whirls
so confused no one can
track us but you, dear Lord,
each pattern distinct,
the layering, beautiful.
Photo of footprints on the Kayenta Trail, Zion National Park.
Photo and prayer copyright © 2012 by Danny N. Schweers.