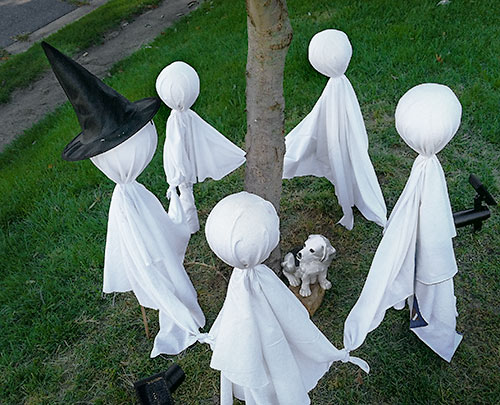 Horror films show evil
but only as entertainment.
Ignorant of their danger,
the hapless soon fall prey
to some insatiable
soul-sucking manifestation
until one clear-eyed rationalist
leads the survivors to safety.
We know life is no movie.
We are not here to be amused.
We see darkly, but we do see.
Your spirit moves over us.
We escape evil's snares.
Our joy sings.
We join hands and dance.
Photo of home-made Halloween yard art in Claymont, Delaware.
Photo and prayer copyright © 2012 by Danny N. Schweers.