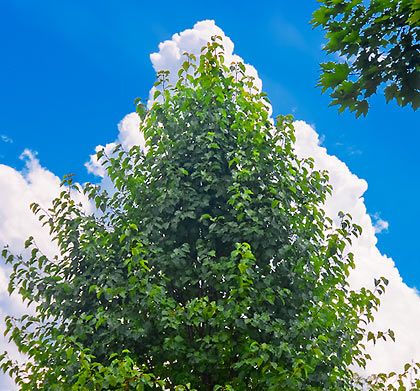 Can we believe our eyes?
Is that a halo we see
or a trick of geometry?
Sometimes, suddenly, even
the dullest people we know
seem to shine, as though
we never really knew them.
Thank you, Lord, when
we can see your children
as they are, when love,
no longer a duty,
becomes a pleasure.

Photo of a small tree framed by a huge cloud in Turners Falls, Massachusetts.
Photo and prayer copyright © 2012 by Danny N. Schweers.