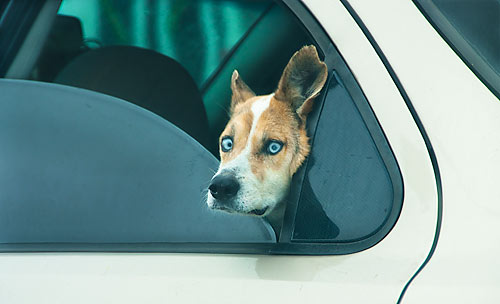 Some people simply glow.
A glance is enough and
we want to follow with them,
to somehow embrace their vibrant
energy, their happy eagerness,
their delight in life's possibilities.
But let us not follow blind.
Show us, good Lord,
how to test the truth.
Even the worst masters
have faithful dogs.

Dog riding in car in Chula Vista, California.
Photo copyright © 2009; prayer, 2012 by Danny N. Schweers.