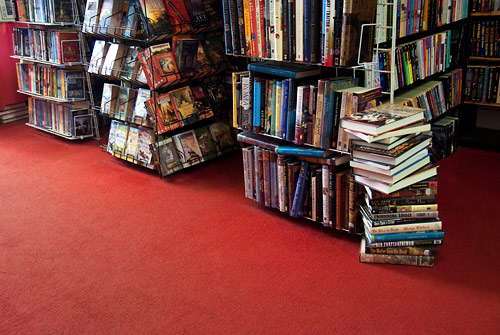 Jesus didn't write the Bible,
not in Elizabethan English,
Greek or Aramaic.
He spoke out loud.
Jesus didn't use a pen,
keyboard or sophisticated
voice recognition software.
He spoke out loud
knowing we would hear.

Photo of used books in Baltimore, Maryland.
Photo copyright © 2008; prayer, 2012 by Danny N. Schweers.