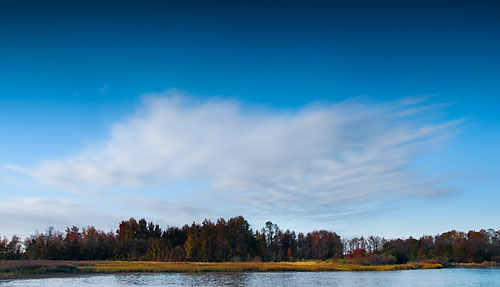 Let us show what we see:
the earth triumphant shining,
her praise of You unfettered.
We see her joy, her celebration,
her glad testimony.
Hear our joy and praise as well, good Lord.
How ever strongly we may be
insulted and constrained,
let your Holy Spirit in us show.

Photo of blue sky above Bombay Hook Wildlife Refuge, Delaware.
Photo copyright © 2010; prayer, 2012 by Danny N. Schweers.
Click here for a high-resolution version of the above photo
you can use as a desktop image or a screen saver.