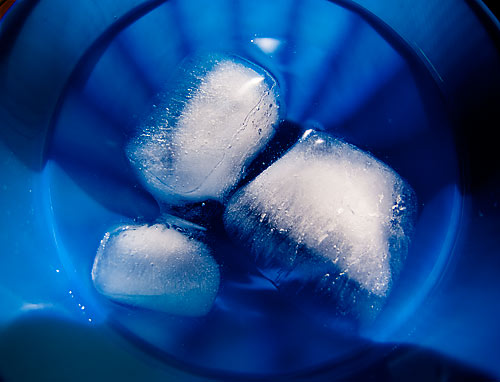 How pleasant it is to lose
oneself in the task at hand,
busy, busy, busy,
our concentration pure,
focused, objective.
Just as pleasant is to lose
ourselves in the aimless
grace of your creation,
unexpected, reassuring.

Photo of melting ice cubes in a blue plastic cup.
Photo and prayer copyright © 2012 by Danny N. Schweers.
Click here to see an essay about this prayer.