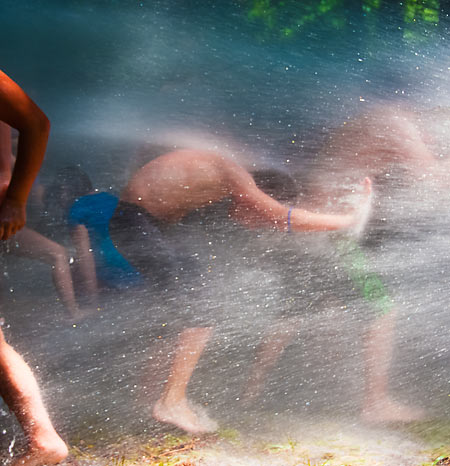 You, dear Lord, see us all
not a single moment forgotten
every detail vividly sharp
the colors brilliant
every act perfectly understood
all that was, remembered
all that is, embraced
all that will be, welcomed.
So we imagine you
and, if inspired, true.
Photo of children in fire hydrant spray
at the July 4th Games in Arden, Delaware.
Photo and prayer copyright © 2012 by Danny N. Schweers.