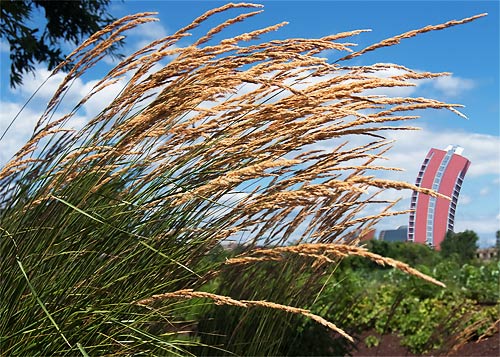 Like Hokusai's wave
leaping above Mt. Fuji
troubles close at hand
can appear overwhelming.
May our eyes not deceive us.
Photo of a strong wind that seems to bend buildings.
Photo and prayer copyright © 2012 by Danny N. Schweers.
The prayer follows the form of Tanka poetry
often illustrated by Hokusai.
Photo taken with a FujiFilm Camera.