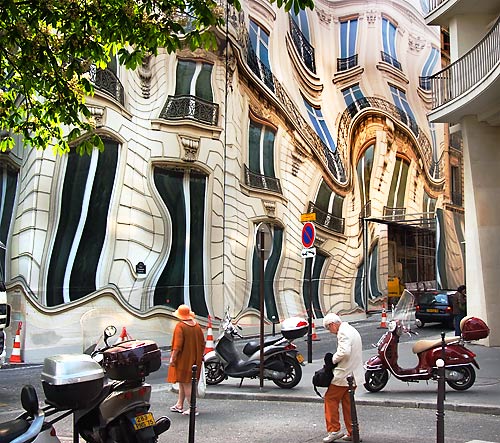 Who loves us as we are?
Certainly not us, we who obsess
over blemishes and imperfections
our true friends find endearing.
Teach us, good Lord, to delight in
those who know us as you know us, who
see us in the funhouse mirror of love
where everyone is distorted
to their perfect proportions.
Photo of women and scooters in front of a
building wrapped in a distorted photo, Paris, France.
Photo copyright © 2007; prayer, 2012 by Danny N. Schweers.