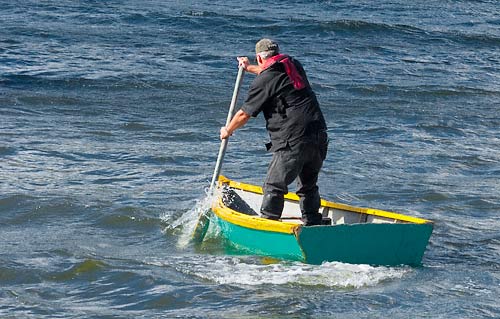 Hurry, good Lord! Act Now!
Don't Delay! Hear Us!
If you were only waiting
for us to ask, we're asking!
Or are you waiting
for us to act,
for us to listen,
for us to love others
as we want you to love us,
or, better yet, to love others
as you do love us.
Photo of man standing in a skiff, rowing across
White Point Cove, Cape Breton Island, Nova Scotia.
Photo, copyright 2010; prayer, 2012 by Danny N. Schweers.