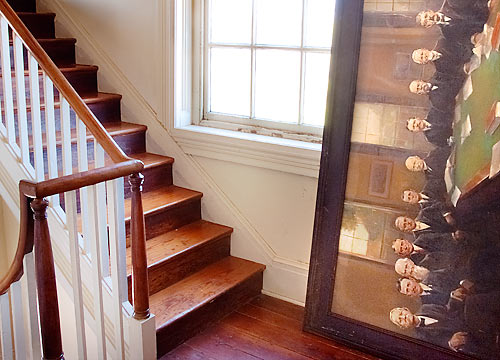 How soon will we be antique,
we who love progress?
If our present age seems
more honest and less formal,
more worldly-wise and less parochial,
is the past irrelevant?
History teaches humility,
that we too soon will be the past.
Let history teach us, good Lord,
that we might teach the future.
Photo of a soon-to-be-restored 100-year-old painting
of the Trustees of New Castle Common, Delaware.
photo and prayer © copyright 2012, by Danny N. Schweers.