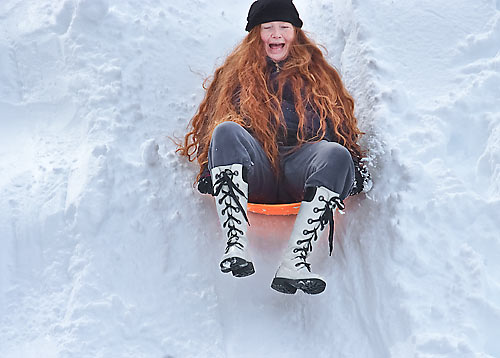 Our bodies not yet rigid,
our minds not yet blank,
we look out with eager eyes.
If this time be God's gift,
let's explore it.
If there be reason for joy,
let's find it.
Woman sledding in the Moonlight Theater, Arden, Delaware
Photo and prayer copyright 2011 by Danny N. Schweers.