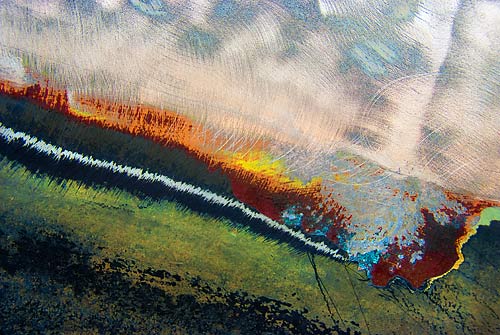 Peace surrounds the buried dead,
but the truce is temporary.
Three days or three millennia in
their graves, they will burst forth
alive and glad.
The fields rejoice.
The mountains shout.
The earth erupts
with happy laughter.
Photo of a boat's metal hull in dry dock
at Flanigan Brothers Boatyard in Fairton, New Jersey
Photo copyright 2010; prayer, 2011 by Danny N. Schweers.