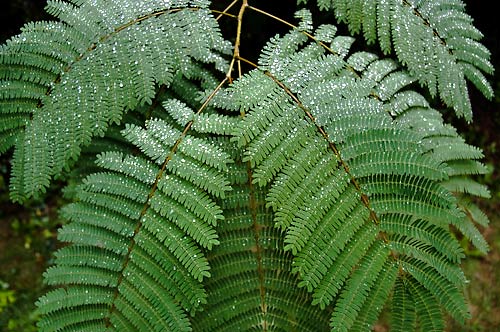 When will it ever rain?
When will it ever stop?
If we were nomads, we'd leave
the droughts and the floods,
hoping to find welcome
in the land just right.
For now, we are here.
May we, the pioneers, see it
for what it is, a place of
possibilities unexplored.
Young mimosa tree in the rain
by Danny N. Schweers, photo and prayer copyright 2011.
We've had record rains here in Delaware while a record drought burns up Texas.