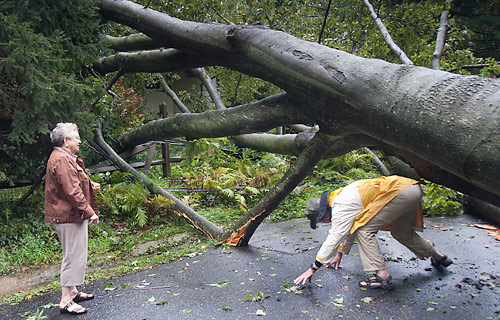 The storm humbles us
but then we stand and assess.
Neighbors take in neighbors.
Others arrive with chain saws
and generators.
Tumult throws us together.
You give us fresh perspectives.
Man imitating beech tree that fell on house during Hurricane Irene
by Danny N. Schweers, photo and prayer copyright 2011.