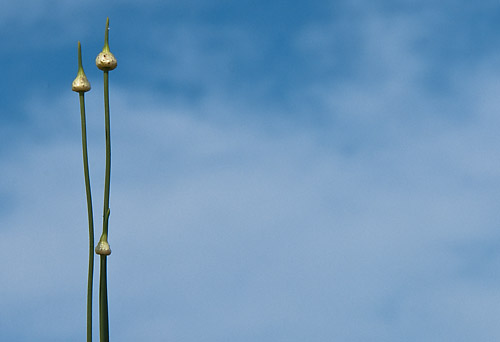 We will succeed where others have failed!
We will do what no one has done before!
Or we will give up our tiny desire to be
exceptional and look instead to the best:
Your kingdom here on earth,
as it is in heaven.
Wild onions and open sky at Bombay Hook National Wildlife Refuge
by Danny N. Schweers, photo copyright 2010; prayer, 2011.