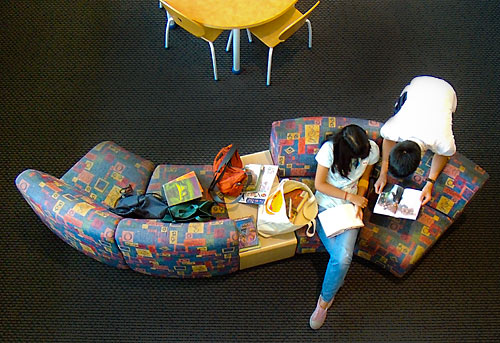 My smart friends say things I don't understand,
and many don't understand me.
Sometimes I don't understand me,
but you often do,
and we each other.
The devil squirms in his cage,
and doesn't understand a thing.
Photo of teenagers in the Brandywine Library, Delaware
by Danny N. Schweers; photo copyright 2010; prayer, 2011.