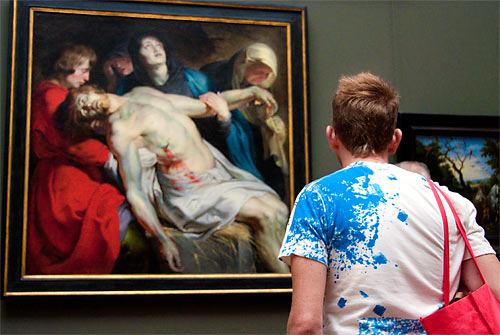 "The world is ending," say some.
"A new age is dawning," say others.
"Nothing will ever change," say those who won't.
You say, "Love one another
as I have loved you."
The joyful follow you;
their deeds speak.
Photo of "The Entombment" by Peter Paul Rubens at the Getty Museum
by Danny N. Schweers; photo copyright 2009; prayer, 2011.