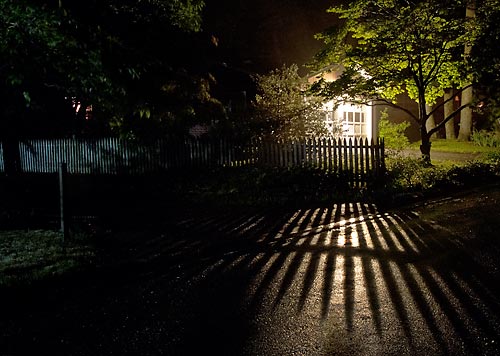 The proud, the young, and the forgetful
say they'll never fall,
while the defiant get up again, singing
"you're never gonna keep me down."
Humbled, older, and remembering,
we make no predictions.
We listen for your voice.
We look for the light.
Photo of house, fence, and shadows at night in Arden, Delaware
by Danny N. Schweers; photo and prayer copyright © 2011,
with thanks to Chumbawamba.