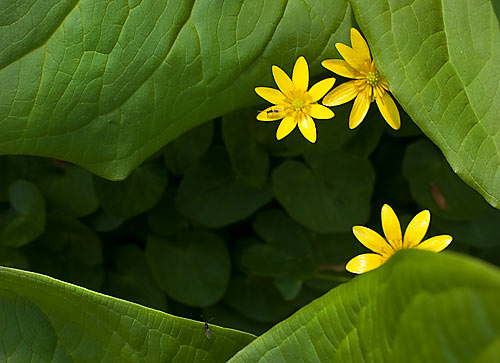 Are there weeds in God's garden?
Are there spiders in His house?
Must everything holy be productive or pretty?
Thank you, good Lord, for loving
what we have not yet learned to love,
even ourselves.
Photo of lesser celandine and skunk cabbage
by Danny N. Schweers; photo and prayer copyright © 2011.