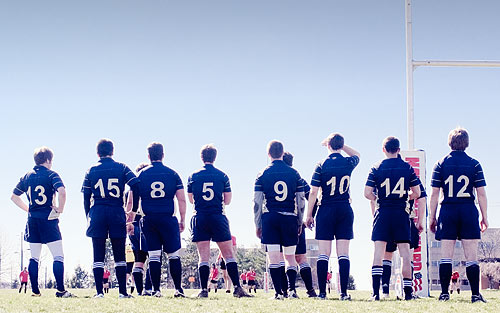 Even we who make the team
must sometimes wait and watch.
If we see them, our teammates, fail,
who shall own them, if not us?
Are they not in our number?
Spare us, good Lord,
from the time of trial,
and if we fail,
remember we are yours.
Numbered rugby players from Salesianum High School, Wilmington, Delaware, in a losing game (7-24) to St. Gregory's Academy; photo by Danny N. Schweers; prayer and photo copyright 2011.