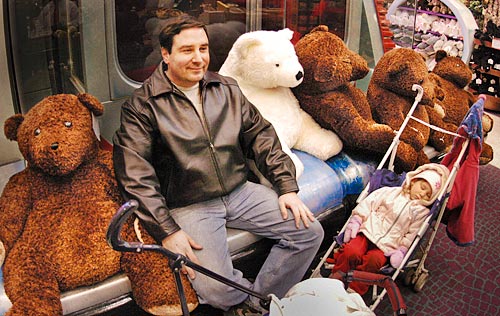 What do we know of doing without?
Billion-dollar industries offer us food and drink,
entertainments, diversions, and wonderful toys.
They slide our plastic; our houses swell.
We learn discipline the hard way.
Unburden us now, good Lord.
Teach us to travel light,
to happily do without,
but not without love,
faith, and
hope.
Photo of toy store bears
by Danny N. Schweers; photo copyright 2003; prayer, 2011.