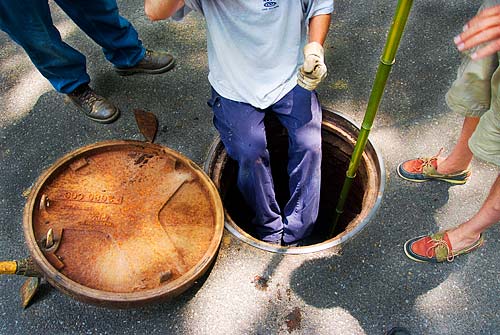 What we deserve and what we get
are far different things.
In a world full of disappointed expectations,
there are moments of grace,
topsy-turvy twinklings
when we can truly see Your good
in every thing and all people,
when we are filled with joy,
for we have gotten the best.

Photo of man who just climbed out of a sewer
by Danny N. Schweers, photo copyright 2009; prayer, 2011.