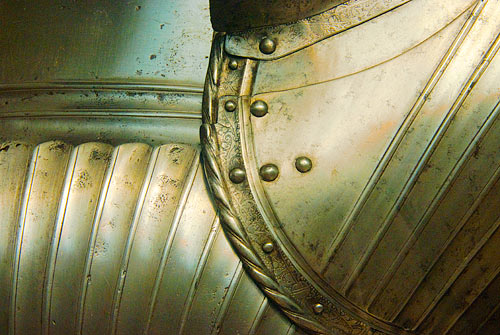 You beyond love's reach,
beyond love's call — don't believe it.
Love will find you.
We know what you've done
and what you may do again
before you let life in.
There is a need for suffering,
but little suffering is needed.
Medieval knight's armor, Metropolitan Museum of Art, New York City
by Danny N. Schweers, photo copyright 2010; prayer, 2011.