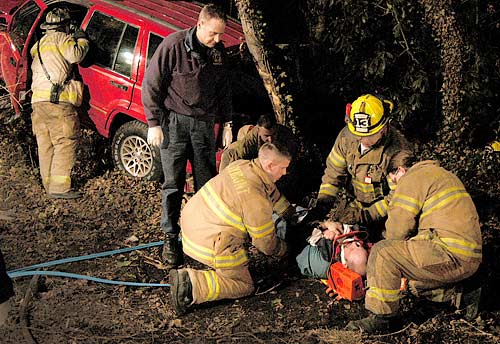 When we are tested,
when challenges have no end,
we long for easy days and rest.
But when one uneventful day
follows another, we welcome anything
that pulls us out of our rut.
Well, almost anything.
Please, good Lord,
not the tow truck.
Rescue 13 from the Claymont Fire Company.
The vehicle is wedged between two trees and is off the ground.
The man recovered from his injuries.
by Danny N. Schweers, photo copyright 2004; prayer, 2011.