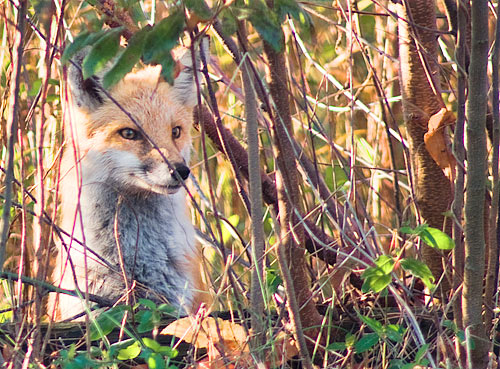 We admire the wild things, especially their freedom
from electronic entertainments and over-weight exhaustion.
We know we can do without and hate it
that we've grown soft and slow-witted.
Teach us again to be fit and clever.
Remind us again to give thanks
in good times and bad,
to be rich in love and good cheer,
freely sharing all you share with us.
Young fox in the morning light at Bombay Hook National Wildlife Refuge.
Copyright Danny N. Schweers, photo 2010, prayer 2011.