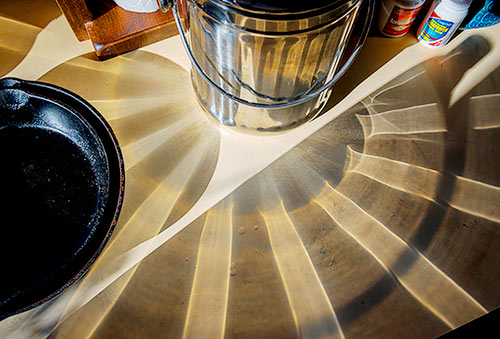 Without us planning it
or demanding it, or even
asking or praying for it,
the world is arranged just so —
delightful!
Let every such incarnation
remind us of your spirit's
mastery over the physical,
even us, your sometimes
willing collaborators.
Photo of sunlight reflecting off a compost pail on my kitchen counter.
Photo and prayer copyright 2013 by Danny N. Schweers.