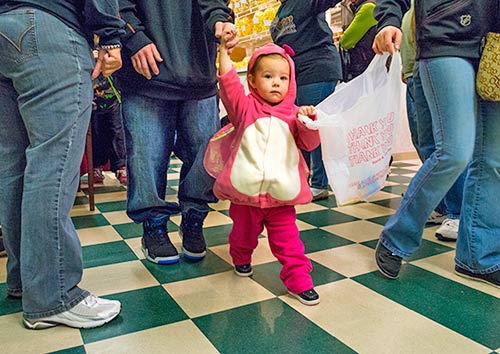 When everyone over us towers,
how we yearn for stature!
But even now, fully grown,
belittling internal voices
say we have not made it.
Insecure, we insist we are
everyone's equal and
are jealous of our rights,
sensitive to imagined slights.
Instead, let us be
in awe of those around us.
They might be saints.
They might be giants.
Photo of Halloween costume parade at
Booths Corner Farmers Market in Garnet Valley, Pennsylvania.
Photo and prayer copyright 2013 by Danny N. Schweers.