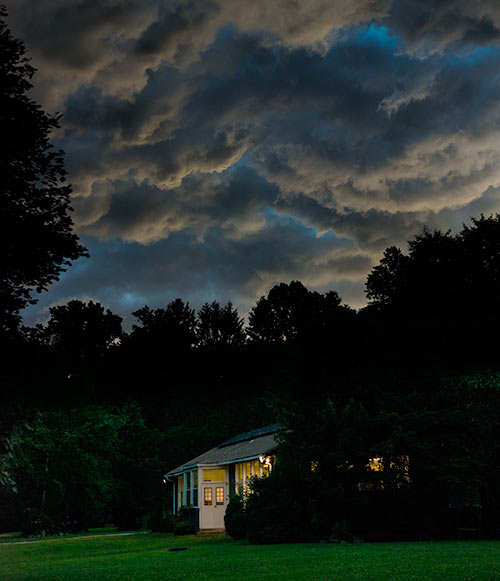 The lights go out. They may be out for hours.
I grab matches, a candle, and sit down to write.
The moment is perfect, just me and the page.
The lights come on just as I am settled.
I could turn them off and return to the page
but instead I thank you Lord for the light
and move to the computer.
Photo of twilight storm approaching the Buzz Ware Village Center in Arden, Delaware.
Photo and prayer copyright 2013 by Danny N. Schweers.