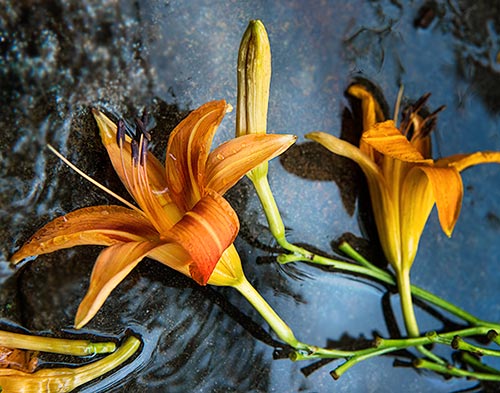 The heavy unending rains
have beaten to the ground
flowers that steadfastly bloom.
Our heavy footsteps tread
on their bright stems
yet still they blossom.
What shall we say, Lord,
when our hearts are heavy?
Shall we say there is
no song in us?
Photo of daylilies bent to the flagstones.
Photo and prayer copyright 2013 by Danny N. Schweers.