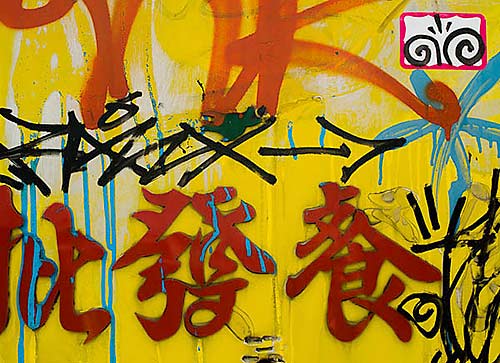 Mystery delights us
when we are at our best.
If there is no end to learning
and learning's a pleasure,
then every unknown is a reason
for eager anticipation, a sign
of endless bright opportunities,
an infinity of infinities,
each of them praising
Your mysterious ways.
Photo of wooden Chinese characters, graffiti, and one odd symbol on a sign in the Chinatown neighborhood of Philadelphia, Pennsylvania.
Photo and prayer copyright 2013 by Danny N. Schweers.
Click here to read more about this prayer and photo.