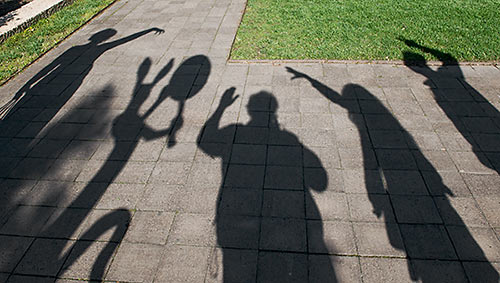 You don't judge us, good Lord,
by the shape of our shadows,
the images made of us,
or what people say.
You see us as we are.
Your light reveals all
and redeems every imperfection
we shudder to see.
Photo of the shadows of four friends and Barry Flanagan's bronze sculpture "The Drummer" at the Hirshhorn Sculpture Garden in Washington, D.C.
Photo and prayer copyright 2013 by Danny N. Schweers.
Click here to read more about this prayer and photo.