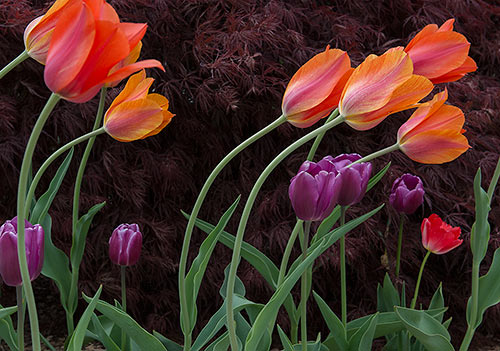 Tulips grow wild, I hear,
in the Hindu Kush, Pamir,
and Tien Shan mountains.
Here they are cultivated
in beds carefully tended
near parking lots and homes.
Everywhere they are beautiful.
Nowhere do they toil or spin.
Photo of tulips and laceleaf Japanese maple at Wilmington Country Club in Delaware.
Photo and prayer copyright 2013 by Danny N. Schweers.
Click here to read more about his photo and prayer.