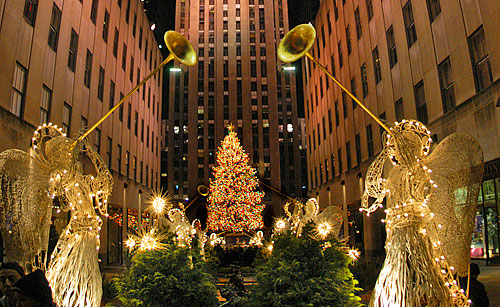 On Eden's tree an apple,
for us to see, not to take.
High on a tree, Thy good son,
freely offered for our sake.
Under festive Christmas trees,
bright gifts received and given.
The Tree of Life is planted,
before us opens heaven.
Photo of 2002 Christmas tree at Rockefeller Center
by Danny N. Schweers, copyright 2002;
prayer copyright 2010 by Danny N. Schweers and Barbara Jean Henry.