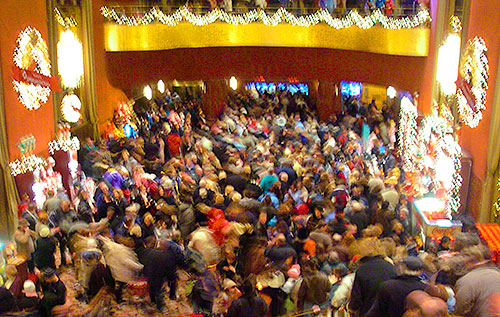 Is it possible to do all this?
Twenty things yet to be done
and the day half over!
World peace, cancer's cure,
full employment and food enough —
yes, we pray for all these and
the grace to end this day joyfully.
Photo of lobby at Radio City Music Hall, New York City
by Danny N. Schweers; image copyright 2005; prayer copyright 2010.