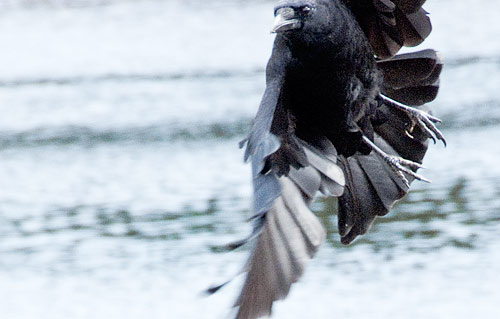 Lord, you taught us to pray
a simple prayer about
your name and your kingdom,
on earth as it is in heaven.
Lead us, deliver us, feed us.
And if we do wrong by You,
remember how we treat those
who wrong us.
Raven who did not get fed by me.
Image and prayer by Danny N. Schweers, copyright 2010.