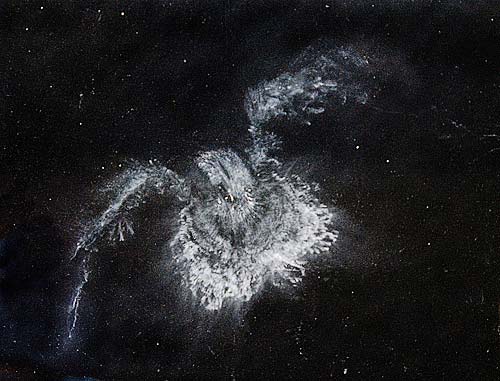 Do you have a favorite grain of sand?
You who have created so many?
A favorite planet? galaxy?
You told Abram to look toward heaven
and count the stars.
Though I be only one among many,
the least of Abraham's adopted descendents,
I am loved.
Imprint left behind by a bird that crashed into a window.
Image and prayer by Danny N. Schweers, copyright 2010.