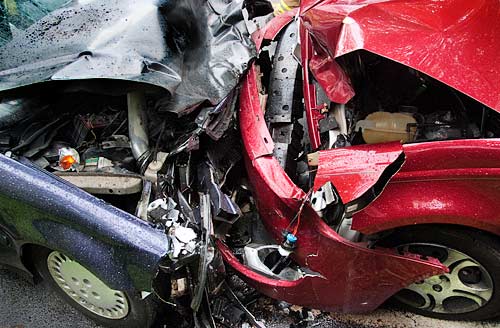 I heard the crash, and then the screams.
"Help me! Help me! My leg is broken!"
I wasn't going to move her
but then I saw the flames.
After the ambulances arrived
I thought to pray.
You answer before we ask.
Photo of head-on car crash after the fire was extinguished.
Image and prayer copyright 2010 by Danny N. Schweers.