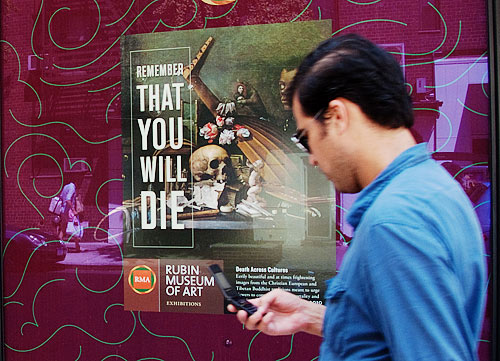 What was, is, and will be:
what is past, to honor it;
what is real, to accept it;
what is next, to pursue it.
Teach us, good Lord, time's dance,
You, the one who simply is.
Photo of man on cell phone ignoring death
by Danny N. Schweers, image and prayer copyright 2010.