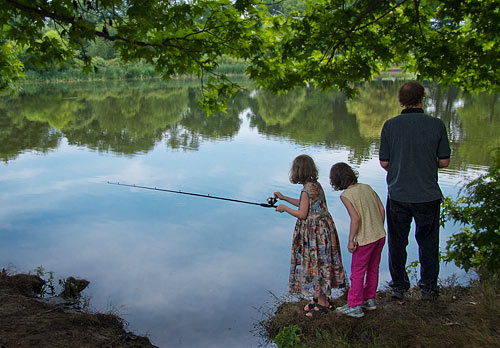 Were Andrew, Peter, James, and John
really qualified to be disciples of Jesus?
They were only fishermen, yet
when called, they eagerly followed.
May we be as eager, even if less qualified,
to follow where love leads us.
Photo of girl fishing at Bellevue State Park, Delaware
by Danny N. Schweers, image and prayer copyright 2010.